Video Purchases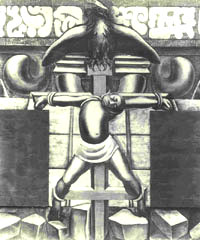 América Tropical
In 1932 the Mexican muralist David Alfaro Siquieros was commissioned to paint a mural depicting the folkloric theme of "Tropical America" on a wall in Olvera Street, Los Angeles, California. Instead of painting an idyllicscene of Latinos slumbering in the sun, Siquieros used the opportunity to paint a scathing indictment against U.S. imperialism in Latin America. Now the 1971 documentary written and produced by Jesús Treviño which chronicles the painting of the mural and it's whitewashing is available from The Cinema Guild. Contact: www.cinemaguild.com
School and institutional orders from: The Cinema Guild 130 Madison Avenue, 2nd Floor New York, New York 10016-7038 (212) 685-6242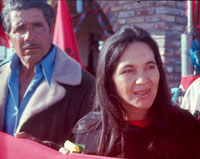 Yo Soy Chicano
The First Nationally Broadcast documentary about Chicanos, this stylistic film features interviews with leaders José Angel Gutierez, Corky Gonzalez, Dolores Huerta, and Reies Lopes Tijerina.
ndividual Orders From:
The National Latino Communications Center,
303 South Loma Drive, South Wing
Los Angeles, Ca 90017
1-800-722-9982 NLCC.com
School & Insitutional Orders From:
The Cinema Guild
130 Madison Avenue, 2nd Floor
New York, New York 10016-7038
(212)685-6242
Cinemaguild.com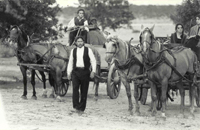 Seguin
The true story of Juan Seguin, a Mexican Tejano who fought on the American side at the Alamo and was elected mayor of San Antonio only to be later run out of town by Anglo dissidents. Stars Edward James Olmos, A. Martinez, Rose Portillo, Henry Darrow and Lupe Ontiveros.
(No longer in Distribution)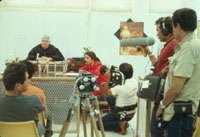 Yo Soy (I Am)
This 1982 documentary visits the issues and themes of the the original Yo Soy Chicano and examines the status of Latinos in theUnited Statesin the 1980s. A powerful co-feature with Yo Soy Chicano.
School & Insitutional Orders From:
The Cinema Guild
130 Madison Avenue, 2nd Floor
New York, New York 10016-7038
(212)685-6242
Cinemaguild.com Cinemaguild.com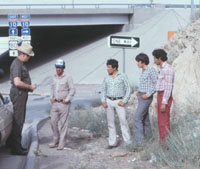 Neighbors: The US and Mexico
School & Insitutional Orders From:
The Cinema Guild
130 Madison Avenue, 2nd Floor
New York, New York 10016-7038
(212)685-6242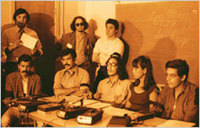 La Raza Unida
School and Institutional orders from:
The Cinema Guild
130 MadisonAvenue, 2nd Floor
New York, New York 10016-7038
(212) 685-6242